The experts at Frazier & Deeter offer insights regarding a variety of complex issues and technical tax topics.
Our articles, videos and podcasts help you understand critical issues that impact your company today so you can plan for tomorrow.
Need expert advice? Contact our experts today.
Featured Insights
Frazier & Deeter announced its acquisition of Confluence Tax, a specialist tax practice known for its expertise in providing tax planning, tax compliance and other advisory services to biotechnology and technology companies in the UK.
Equity-based compensation is an extremely common element of compensation packages among start-up companies. Using equity in the company to attract and retain highly skilled employees is an excellent compensation strategy for an early-stage company.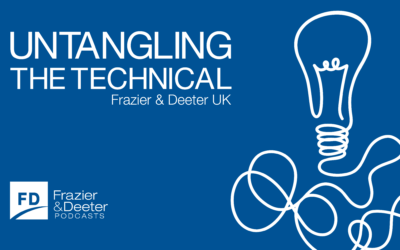 Did you know you may have cash hidden in unclaimed R&D tax credits? Mike Whitacre interviews Thomas Wells, leader in our UK R&D Tax Credit...
read more